ACCOMMODATION GUIDE
Accommodations are available at nearby Sonoma State University (SSU) and a number of area hotels. The accommodations at SSU are reasonably priced and suitable for singles as well as families.
Sonoma State University
Dorm style suites have twin beds and either single or double occupancy and common living rooms. Some rooms have private en-suite baths and a shared kitchen. Round-trip bus transportation to Science of the Soul Study Center is included for both days of the event. Shuttle transfer from the DoubleTree Hotel in Rohnert Park is also included for those arriving from SFO or OAK airports via the Airporter bus. Breakfast and dinner meals are available to guests at the SSU site, at a reasonable charge. There is no air-conditioning and no elevators. Each person age 12 and older must pay for a bed. For more information see the SSU Reservation Form.
Guests taking charter, hotel and SSU shuttle buses will be provided with seating options on the East side of the hall, as illustrated in the diagram below.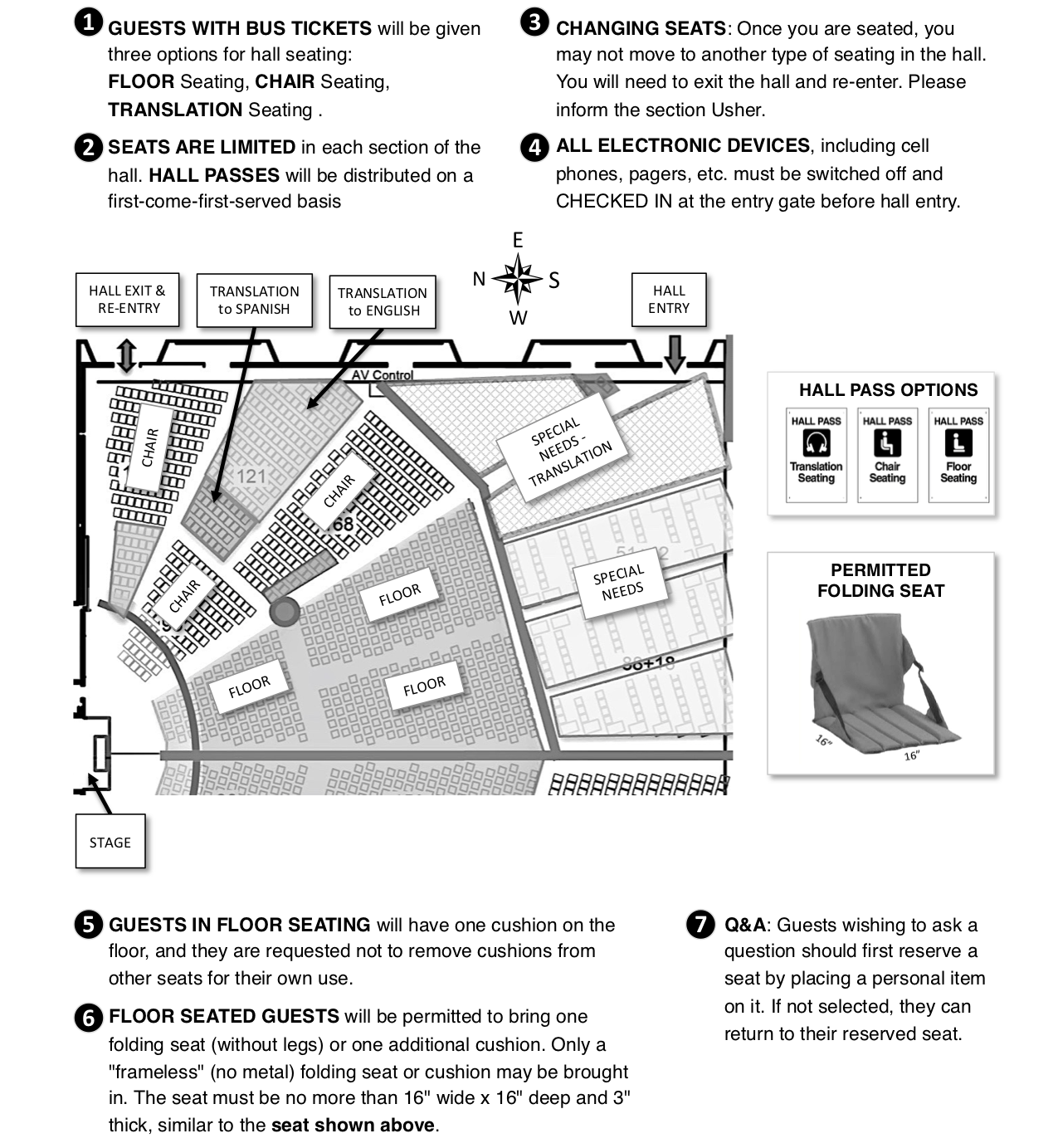 Hotel Guide
Roundtrip shuttle buses to the Center are available for selected hotels in Petaluma and Rohnert Park. For details see the Hotel Shuttles page.
Rate symbols – not including tax: $ - Up to $100, $$ - $100-$175, $$$ - $175 and up
---