ADDITIONAL INFORMATION ON FLOOR SEATING AT FRONT OF HALL
Back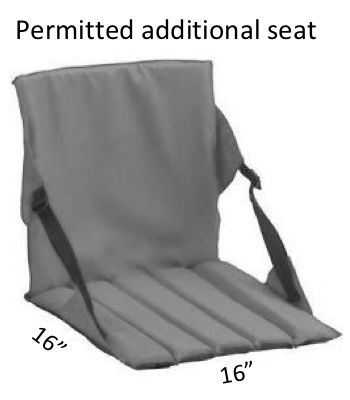 At the 2019 Master's Satsang Program in Petaluma, seating at the front-center of the Hall will be floor seating with a cushion provided. This floor seating area will not separate males and females, so family members may sit together.
Guests seated in the cushion area will be provided with one cushion and are requested not to remove cushions from other seats for their own use. Guests will be permitted to bring one folding seat (without legs) or one cushion. Only "frameless" (no metal) folding seats and/or cushions can be brought in that are no more than 16" wide x 16" deep and 3" thick, similar to the seat shown here.
These requirements will be strictly enforced to ensure everyone seated in these sections may have an unobstructed view and enjoy this visit with the Master.
Please contact the Center at 707.762.5082 with any questions.